North Korean leader Kim Jong Un has invited Pres. Donald Trump to meet. Here's how it all went down.
The big buildup
Right now @NBCNightlyNews South Korean National Security advisor delivers letter to @realDonaldTrump from North Korea's Kim Jong Un per @vmsalama – senior official tells me announcement will be big deal

— Andrea Mitchell (@mitchellreports) March 8, 2018
Yes, it was a very big deal.
EXCLUSIVE Sr US official tells me S Korean National Security Adviser will announce at 7 pm EST from WH: an invitation from Kim Jong Un to meet Trump; no change to planned US South Korea military exercises in April and commitment by Kim Jong Un to stop nuclear & missile testing.

— Jennifer Griffin (@JenGriffinFNC) March 8, 2018
South Korea makes the announcement that confirms the news.
LIVE: South Korean official making announcement after letter from North Korean dictator Kim Jong Un is delivered to the White House. https://t.co/ThAzUyZ40P https://t.co/XVGuKoP2Vb

— NBC Nightly News with Lester Holt (@NBCNightlyNews) March 9, 2018
We learned that Trump had received the invitation and would likely meet with Kim Jong Un.
BREAKING: US President Donald Trump said he will meet North Korean leader Kim Jong Un by May for talks on denuclearization, South Korea says https://t.co/qg3kURWu2L pic.twitter.com/MqauxvWY8V

— CNN (@CNN) March 9, 2018
JUST IN: President Trump tells reporters that South Korea will make a "major announcement" concerning North Korea at 7 p.m. ET https://t.co/zdODpuZ8Po pic.twitter.com/QwcElstMAb

— CNN (@CNN) March 8, 2018
White House expected to announce Trump to meet with Kim Jong Un to discuss North Korea giving up nukes. Huge.

— Paul Joseph Watson (@PrisonPlanet) March 8, 2018
Yes, Trump has accepted the invitation to meet.
Breaking news South Korea announces at White House that Trump will accept Kim Jong Un invitation to talk and will negotiate denuclearizing Korean Peninsula and freeze tests during talks

— Andrea Mitchell (@mitchellreports) March 9, 2018
Moments ago, @PressSec released a statement about President @realDonaldTrump's plans to meet with North Korean leader Kim Jong Un. https://t.co/A7nCN928S9 pic.twitter.com/HjdB9KAjCa

— Fox News (@FoxNews) March 9, 2018
This is legitimately an important question.
Not kidding when I ask this: Has Trump talked with Dennis Rodman at all about Kim Jong Un?

— Josh Barro (@jbarro) March 8, 2018
Not likely. But he (or someone) should. I've long opined that we should appoint Dennis Rodman as ambassador to North Korea.
North Korean leader Kim Jong Un and President Donald Trump are teaming up to help Dennis Rodman win the Nobel Peace Prize.

— Ben Maller (@benmaller) March 9, 2018
Remember: our president is a douchebag.
Oh great, THANK YOU @NastruckHarold. Now we all suddenly remember what a douchebag our president is. Ugh.
I wonder if the greatest deal maker in the world will F up this meeting with Kim Jong Un!!!!

— nastruck (@NastruckHarold) March 9, 2018
As a reminder that @NastruckHarold isn't too far off the mark…
On Saturday, Trump spoke at the annual Gridiron Club Dinner, joking that "I won't rule out talks with Kim Jong Un. As far as risks with talking with a mad man—that's his concern, not mine." https://t.co/nbVkXa2ooC

— The Daily Beast (@thedailybeast) March 9, 2018
Denuclearization
Kim Jong Un is committed to denuclearization, South Korean national security chief says, as meeting with Trump is planned https://t.co/3Ydfibc0vB pic.twitter.com/RHLKcnbnZU

— Bloomberg (@business) March 9, 2018
South Korean national security advisor: South Korea, U.S. "stand together in insisting that we not repeat the mistakes of the past, and that the pressure will continue until North Korea matches these words with concrete actions." pic.twitter.com/rSt98TDCnV

— ABC News (@ABC) March 9, 2018
Who gets the credit?
The leader of South Korea must be commended for his leadership and diplomacy.
South Korean President Moon Jae-in says the country will continue to bolster its military defenses while talking with Pyongyang about ridding the Korean Peninsula of nuclear weapons https://t.co/nxoHCJHHDS pic.twitter.com/iqDsrKQ1r1

— CNN International (@cnni) March 6, 2018
It was his hard work and strong diplomacy at the Olympics that laid the groundwork for this historical development.
These are remarkable photographs (released by North Korean state media of Kim Jong-un greeting ROK President Moon Jae-in's envoys, Chung Eui-yong and Suh Hoon). pic.twitter.com/KKX2cpnhln

— Ankit Panda (@nktpnd) March 5, 2018
But of course, our president is already lying.
President Trump has said he had a phone call with North Korea when in fact, it was actually with South Korean President Moon Jae-in, according to South Korean news agency Yonhap. pic.twitter.com/88aaIWs1yz

— AJ+ (@ajplus) March 7, 2018
And trying to claim credit. But let's remember that Trump actually once praised Kim for killing his family members. Maybe Trump's hoping to get some ideas to get rid of JarVanka? (I kid)
I ran into the President (and VP) in colonnade. I asked him if the South Korea announcement is about negotiations. "It's almost beyond that," he told me. "Hopefully, you will give me credit."

— Jonathan Karl (@jonkarl) March 8, 2018
well, I think the time of 'Korea Passing' is truly over. Whatever comes from all this, Moon Jae-In has proved to be a master of diplomacy.

— Kevin Gray (@DrKevinGray) March 9, 2018
https://twitter.com/AskAKorean/status/971908586778525697
We've come a long way from "Rocket Man" and "Dotard."
Why would Kim Jong-un insult me by calling me "old," when I would NEVER call him "short and fat?" Oh well, I try so hard to be his friend – and maybe someday that will happen!

— Donald J. Trump (@realDonaldTrump) November 12, 2017
AGAIN…President Moon is f*cking amazing. Can't believe he brought these two clowns together.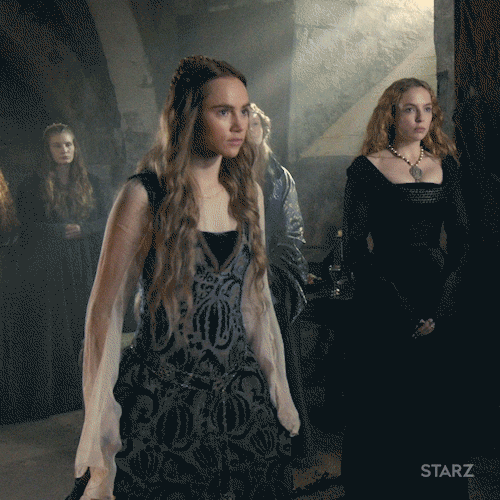 As Americans, we have been overdue a good day. Today is a good day.
Featured Image Via YouTube